News
Man Clamis To Be Willis Raburu's brother appeals To Citizen TV To Offer Him To Host 10/10 Show.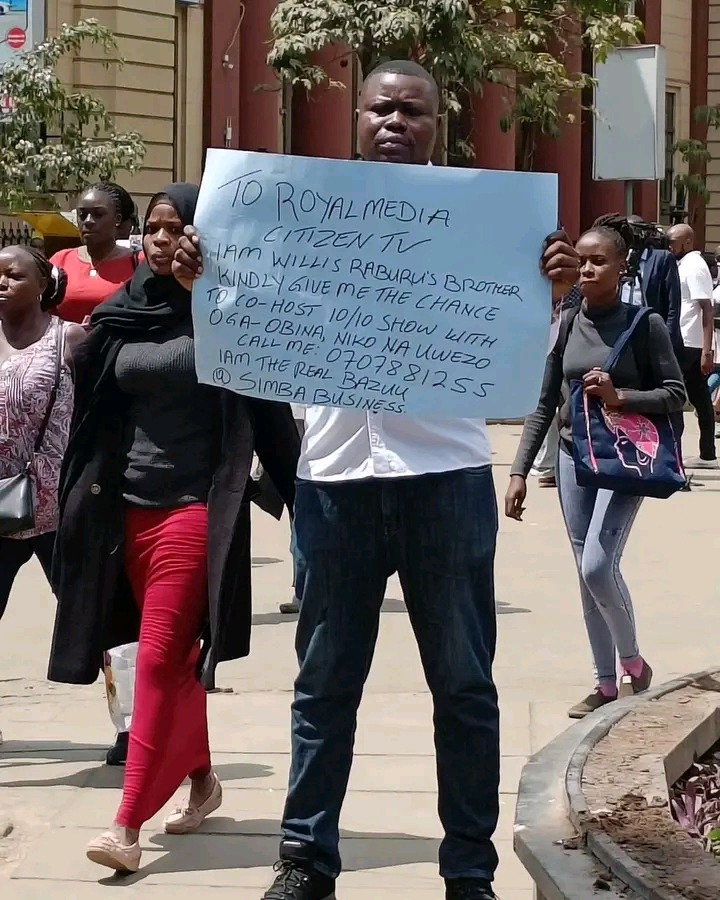 The 10/10 show, which had sparked debate over who would take over after Willis Raburu's exit to Royal Media, came to an end three days ago on Friday.
Citizen TV announced Oga Obina as the new replacement who hosted the show this Friday from 10:00 pm to 12 am.
Oga Obinna recently bid farewell to Kiss FM, where he co-hosted the morning show alongside Kwambox.
Later today, a guy known as Felix Wandera, who claimed to be Willis Raburu's brother, made an appeal to Royal Media Services, requesting the opportunity to co-host the 10/10 show with Oga Obina. He mentioned that he had many ideas in mind that would make the show interesting and appealing to everyone.
"I have a lot of skills and many things I want to bring to that show, and people will love it. I went all the way there and was told to send an application via email. They said they would call me," he said.
Wandera, who was a businessman in Busia, was popularly known for selling second-hand clothes (Mitumba) and stated that he is still awaiting a response from Citizen TV.